You know people say it takes a village to raise a child. Well, I believe that wholeheartedly. But I'm also starting to think it takes a village to complete an adoption!
I have to give some special shout-out's to our 'village.'
Andrea Roberts, Reece's Rainbow Advocate
Reece's Rainbow

.
-
-
The mission of Reece's Rainbow is to rescue orphans with Down syndrome through the gift of adoption, to raise awareness for all of the children who are waiting in 25 countries around the world, and to raise funds as adoption grants that help adoptive families afford the high cost of adopting these beautiful children.
FYI
-->
In Central and Eastern European countries alone (this would include Ukraine, Kazakhstan, Romania, etc, but NOT Russia), there are more than 1.5 MILLION CHILDREN who have been abandoned by their families for one reason or another and are living in "public care" (that's the nice way to put it). If statistically, 1 out of every 733 live births results in a child with Down syndrome, that means at any given time there are

2,046

children with Down syndrome who need families. THAT'S JUST IN EUROPE!!
Adoption & Beyond--
TO PROVIDE education, support and quality services for people seeking to build their families through adoption and to assist in gathering and preparing the social background documents needed in the process.
TO ASSIST women and men in looking at all life giving options for their child and by providing for their emotional needs as they prepare and participate in an adoption plan.
TO SPONSOR workshops in order to educate the public regarding the positive aspects of adoption by presenting information on various adoption topics.
--Learn more about this agency here: http://www.adoption-beyond.org/index.php
The Other Families--
These are the families who are mining the trenches along with us and have proven invaluable through this journey by lending an ear, providing insight, wisdom from experience, and encouragement... as well as prayers. Let me introduce you to my friends who have become like family.
The Hinz Family & Sterling-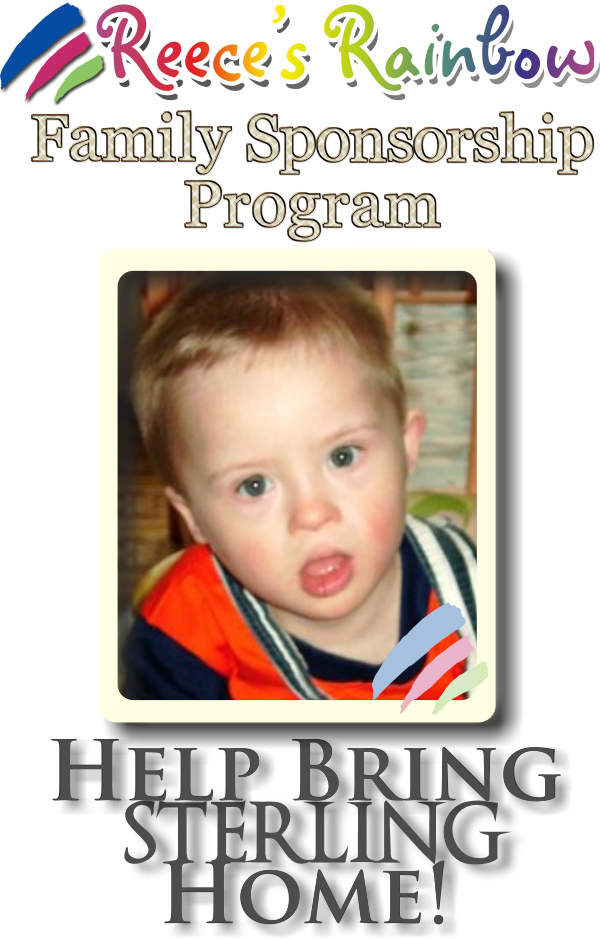 Grab This!
http://www.farleykids.blogspot.com/
The Lunnen Family
The Taylor Family
...and so many more!